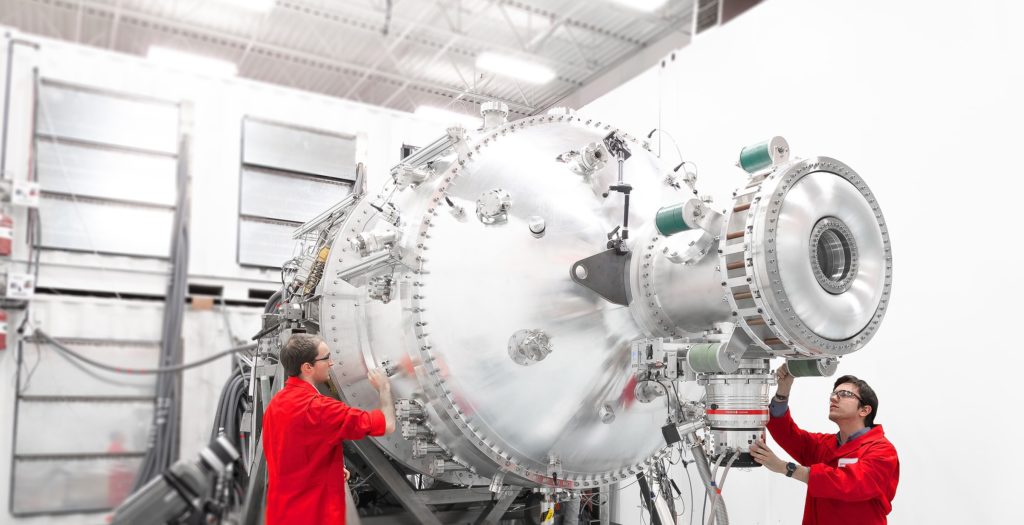 Burnaby, B.C.'s General Fusion is relocating and expanding its headquarters to Richmond, B.C. to enable the earliest commercialization of its fusion technology.
General Fusion has partnered with Vancouver International Airport (YVR) to lease a 60,000 square foot facility for its new headquarters at the airport on Sea Island, with the intention to begin relocating before the end of 2021. This relocation will allow the company to more than quadruple its workforce over the next few years.
Backed by the Canadian, U.K., and U.S. governments, General Fusion is globally recognized for its practical and economical approach to creating fusion energy. Fusion is the only zero-carbon firm power solution that can address the world's growing energy demand while fighting climate change.
As the company prepares to power homes, businesses, and industry with clean energy, its new facility will provide space for a new demonstration prototype that will provide essential performance validation and operational data supporting the commercialization of its Magnetized Target Fusion (MTF) technology.
General Fusion's new headquarters will anchor the company's operations as it also expands to the U.K. and in the U.S. The facility near YVR will host the company's corporate offices, its primary fusion technology development organization, and many of its engineering laboratories.
"British Columbia is at the centre of a thriving, world-class technology innovation ecosystem, just the right place for us to continue investing in our growing workforce and the future of our company," said Christofer Mowry, CEO, General Fusion. "We are proud to be headquartered here and be an important leader in the world's energy transition to a low carbon future."
Check out General Fusion's open roles here.