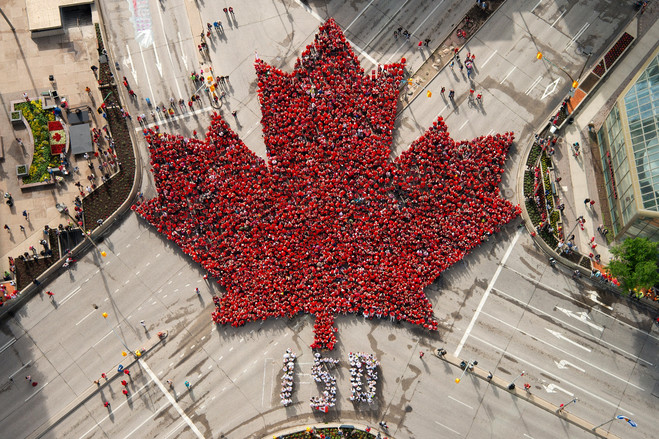 If someone asked you to guess which city in North America has the fastest growing technology market, you might guess San Francisco or Austin. But you'd be looking too far south.
According to a recent Tech Talent Report, Toronto is actually North America's fastest-growing technology market, and Vancouver isn't far behind.
High-growth companies across Canada have created employment opportunities that keep technology workers North of the Border, but also create new opportunities for the next generation of students, and inspiration for the next wave of startups.
It's exhilarating to both help build and benefit from a world-class tech ecosystem, built on top talent and business-friendly infrastructure–all in one of the most beautiful settings in the country.
And while it's great that all these new companies and tech giants are catching on, it means more competition for employees, especially at a time when 48% of Canadian employers report difficulty filling roles.
Tech Talent Canada has been reporting on Canada's fastest growing companies all year and here is a list of a few that we know will continue adapting to the demands of the market and show employees and prospects alike what makes their benefits, their business, their culture, and their mission unique.
Calgary-headquartered Benevity hired Shopify's ex VP of Talent in 2021 to manage the company's plans to add 300 people by year end across several high-profile technology, product and client success roles. They're counting on her experience to help the company scale a hybrid workforce while ensuring that it retains its highly engaged and unique culture. Check out their open roles.
Vancouver-headquartered Clio raised a huge Series E financing round in 2021 valuing it at USD $1.6 billion. The newfound unicorn promised a substantial uptick in headcount, directing some of its fresh funding toward bolstering its workforce. The legal practice management platform had plans to hire more than 250 employees, increasing total employees by roughly 40% in a single year. Check out their open roles.
San Francisco-based digital currency exchange Coinbase opened a Canadian office in 2021. As part of the international expansion announcement, Coinbase further committed to being a remote-first company, which means that new hires in Canada and elsewhere will have the option to work anywhere in their country of hire. Check out the opportunities at Coinbase in Canada.
IBM is growing across Canada. In June IBM announced it would be merging four Toronto-based offices into a single flexible workspace to accommodate new employees who will fill 500 job openings in the Greater Toronto Area. Earlier this month IBM Canada announced a new agreement that would bring 350 new, highly skilled jobs focused on AI and hybrid cloud to Nova Scotia. Check out their open roles.
Microsoft announced the creation of a new Data Innovation Centre of Excellence in downtown Toronto with increased local technical talent. Microsoft also announced the addition of a new Azure Edge Zone in Western Canada, further increasing their significant cloud footprint in Canada, and the addition of 500 local technical jobs. Check out their open roles.
Neo Financial was the recipient of a $1.6 million grant from the Province of Manitoba through its Industry Expansion program. The program will support skills training for 300 new employees at Neo's Winnipeg headquarters. Following their recent $64 million Series B funding announcement, Neo has continued to accelerate its development of new products and strategic partnerships. Check out their open roles.
Oakville's Prodigy Education rebranded and raised a $159 million Series B funding round led by TPG Growth. The investment is one of the largest in North American EdTech history and represents a new era for Prodigy. With meaningful capital to further accelerate the company's growth and value for its global user base, Prodigy has plans to hire 400. Check out their open roles.
The electric vehicle startup is now a publicly traded company after executing one of the biggest initial public offerings in history. But did you know that Rivian just celebrated the one-year anniversary of it's software engineering office in Vancouver? Located in an old Mini dealership, Rivian has stealthily built up its workforce to 75 people and is aggressively hiring in Vancouver. Check out their open roles.
Scotiabank has established regional hubs in the key markets of Ottawa and Vancouver and is actively recruiting for leading digital and technology roles, including architects, engineers, cyber security professionals, software developers, mobile developers and digital designers. In 2017 Scotiabank opened its Digital Factory in Toronto's King East neighborhood. Check out their open roles.
One year ago Shopify tapped industry veteran Cathy Polinsky as the company's new vice president of engineering and announced plans to double the size of its engineering team in 2021. Known historically for their flexible working arrangements, the COVID-19 crisis pushed Shopify further in that direction with CEO Tobi Lutke announcing  that Shopify is now 'digital by default'. Check out their open roles.
Stripe is expanding its presence in Canada with an office in Toronto. Dual-headquartered in San Francisco and Dublin, Stripe offers payment processing software and application programming interfaces for ecommerce websites and mobile applications. Stripe is hiring for roles in engineering, product, and sales to complement their increasingly distributed engineering workforce. Check out their open roles.